Personalize your Kitchen to fit your needs
Each Kitchen that we design is unique and caters to the needs of each client's design preferences and space requirements. We offer a wide range of items that we are able to add in to help make the most out of the space available. 
LED Under Cabinet Lighting
Add visual appeal and enhance your lighting by adding in these LED lights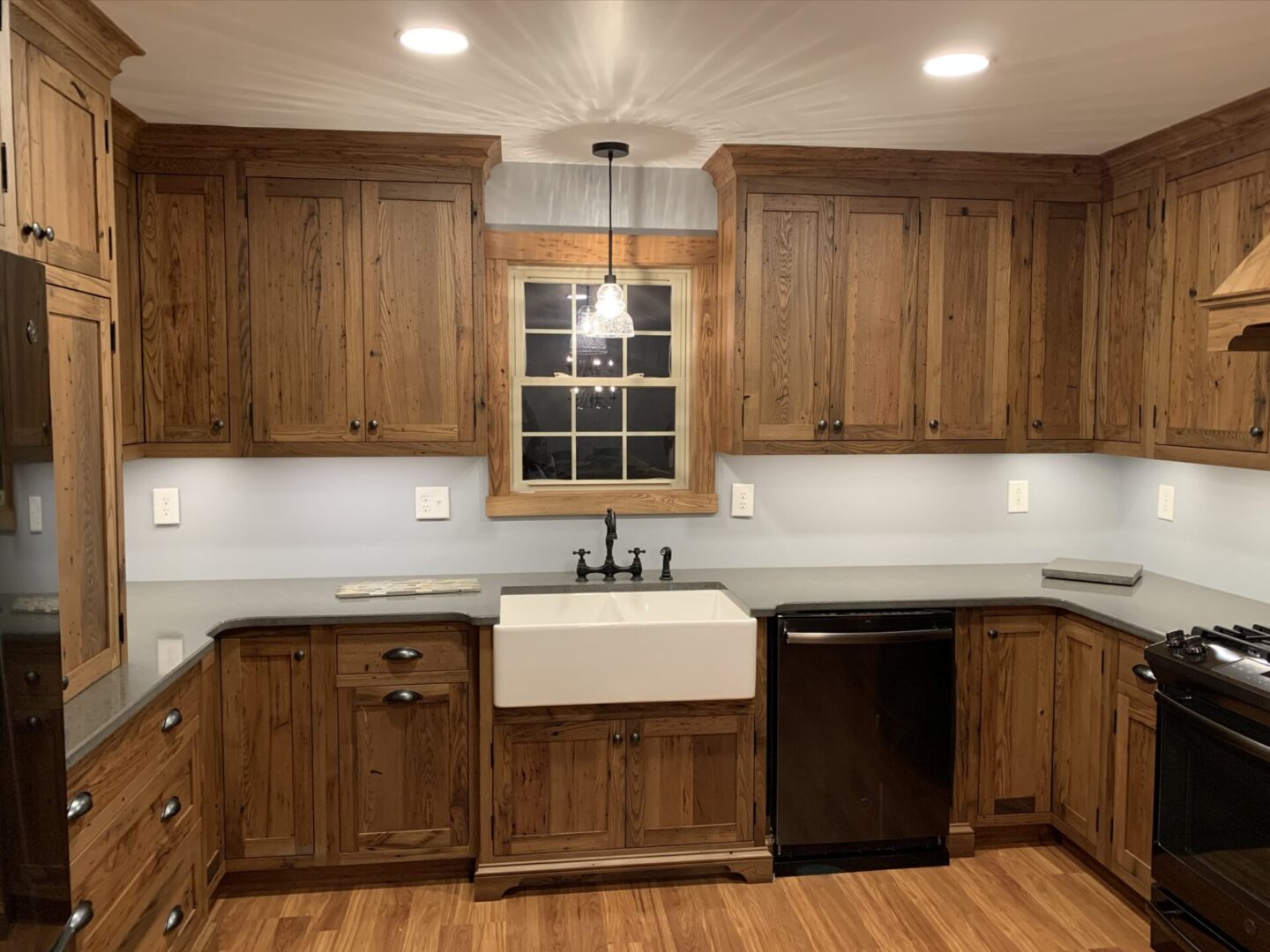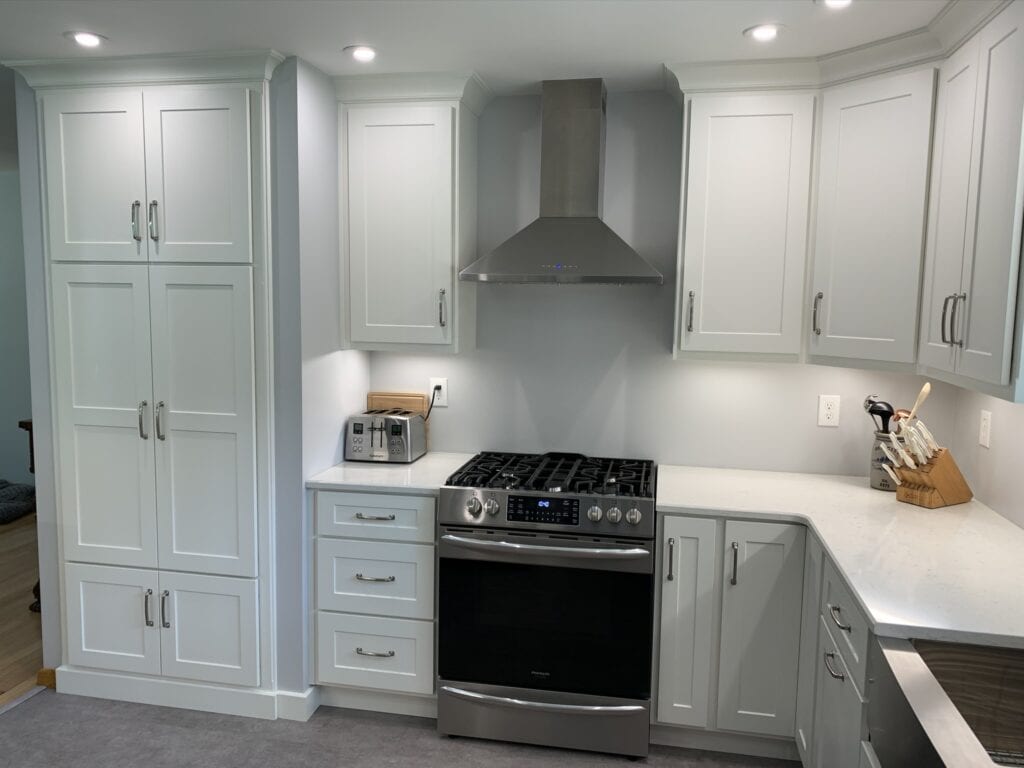 We offer several options from single drawer dividers to double decker drawer dividers. We also offer upright utensil holders.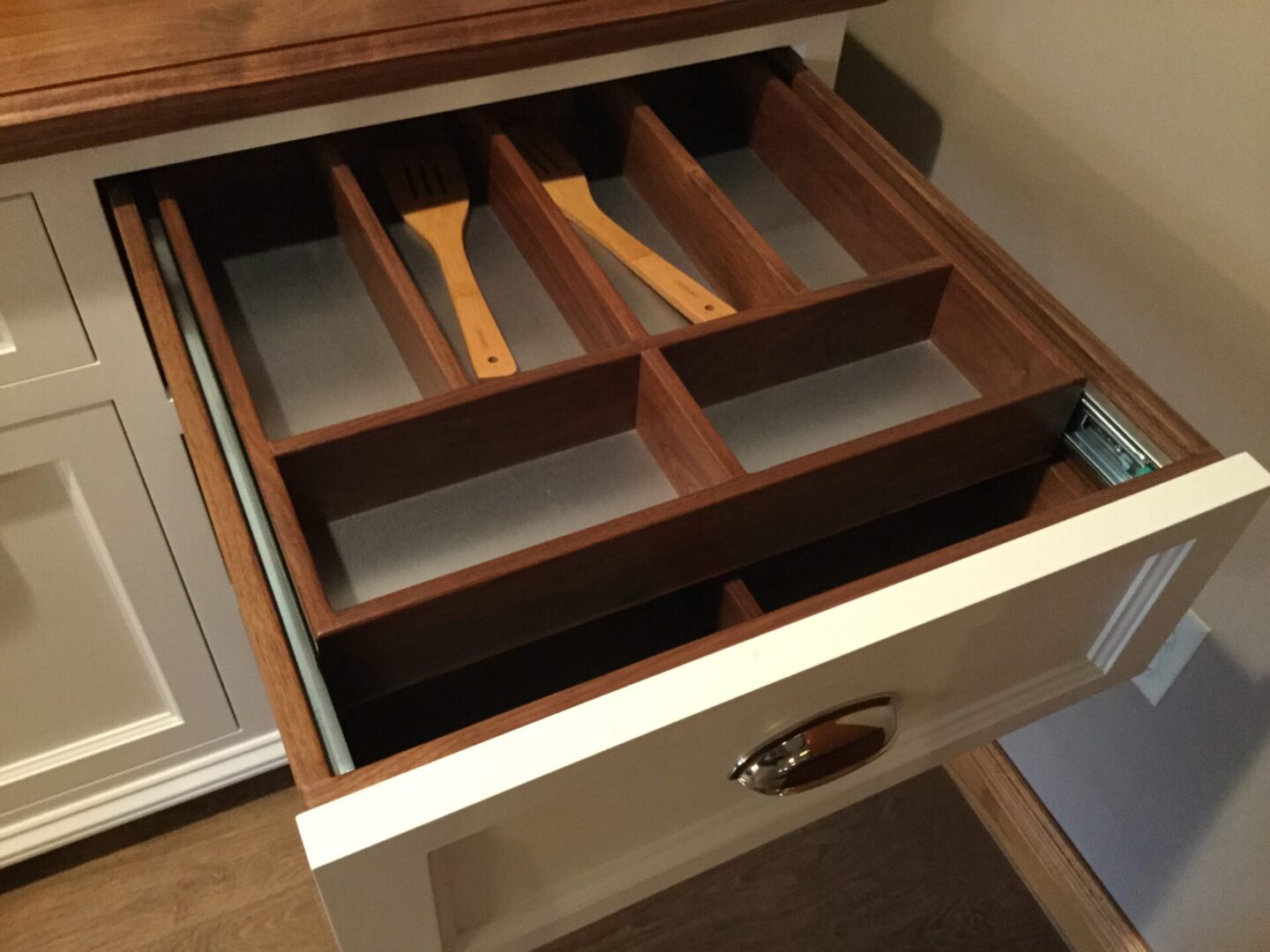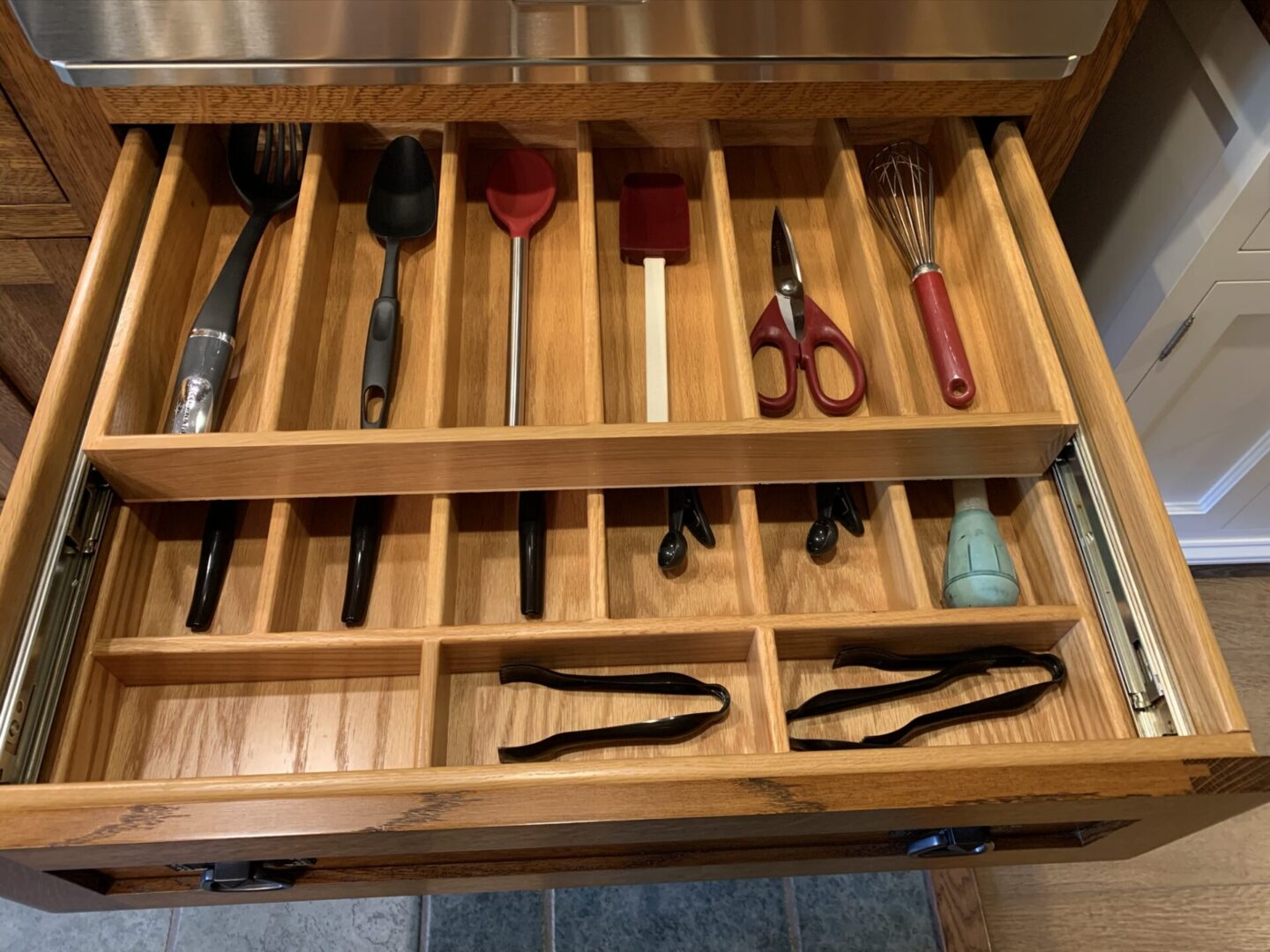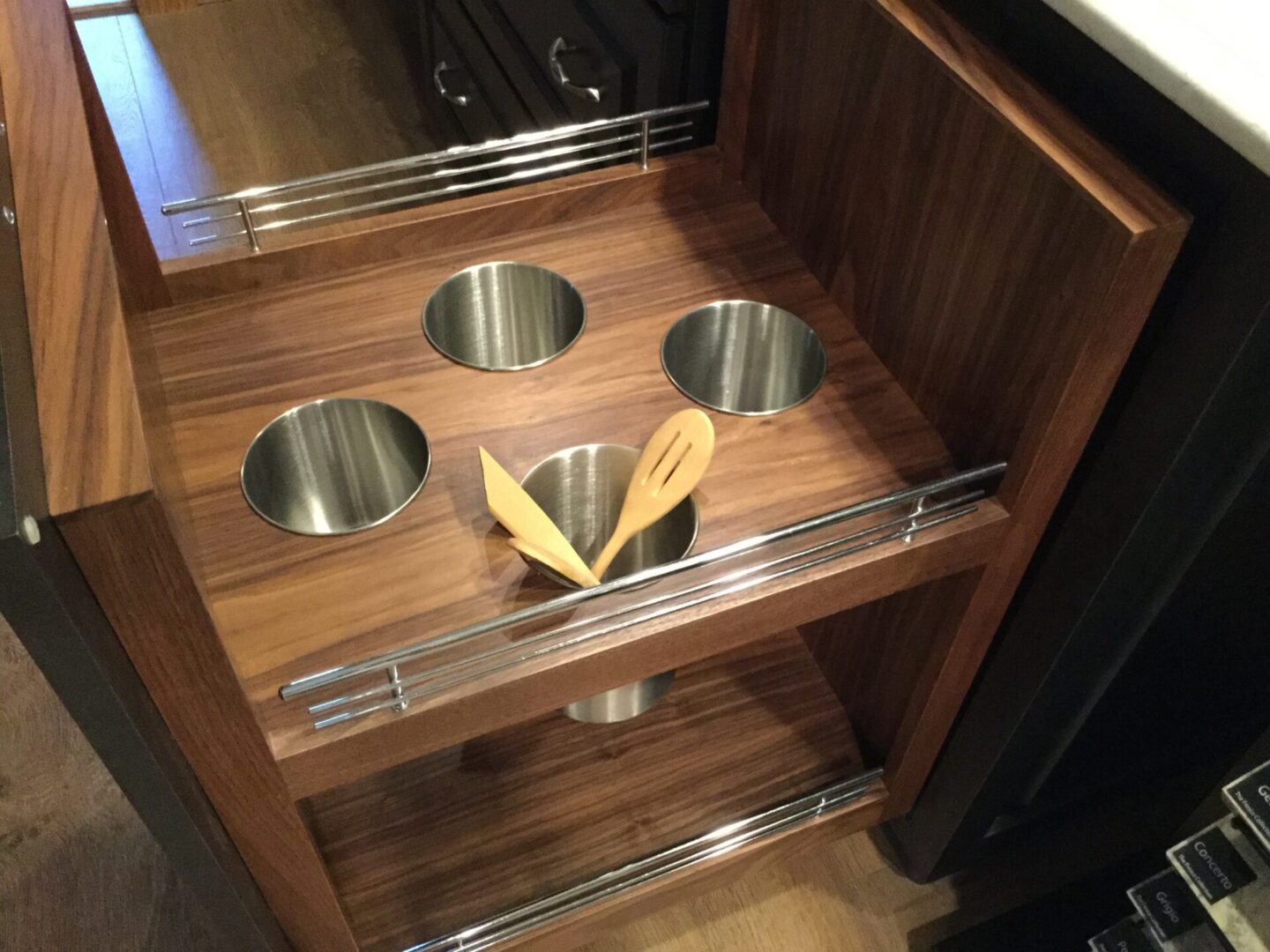 Pots and Pans or Dish Dividers
Add ease of storage with a Pots and Pan drawer or organize your dishes with a Dish Separator Drawer.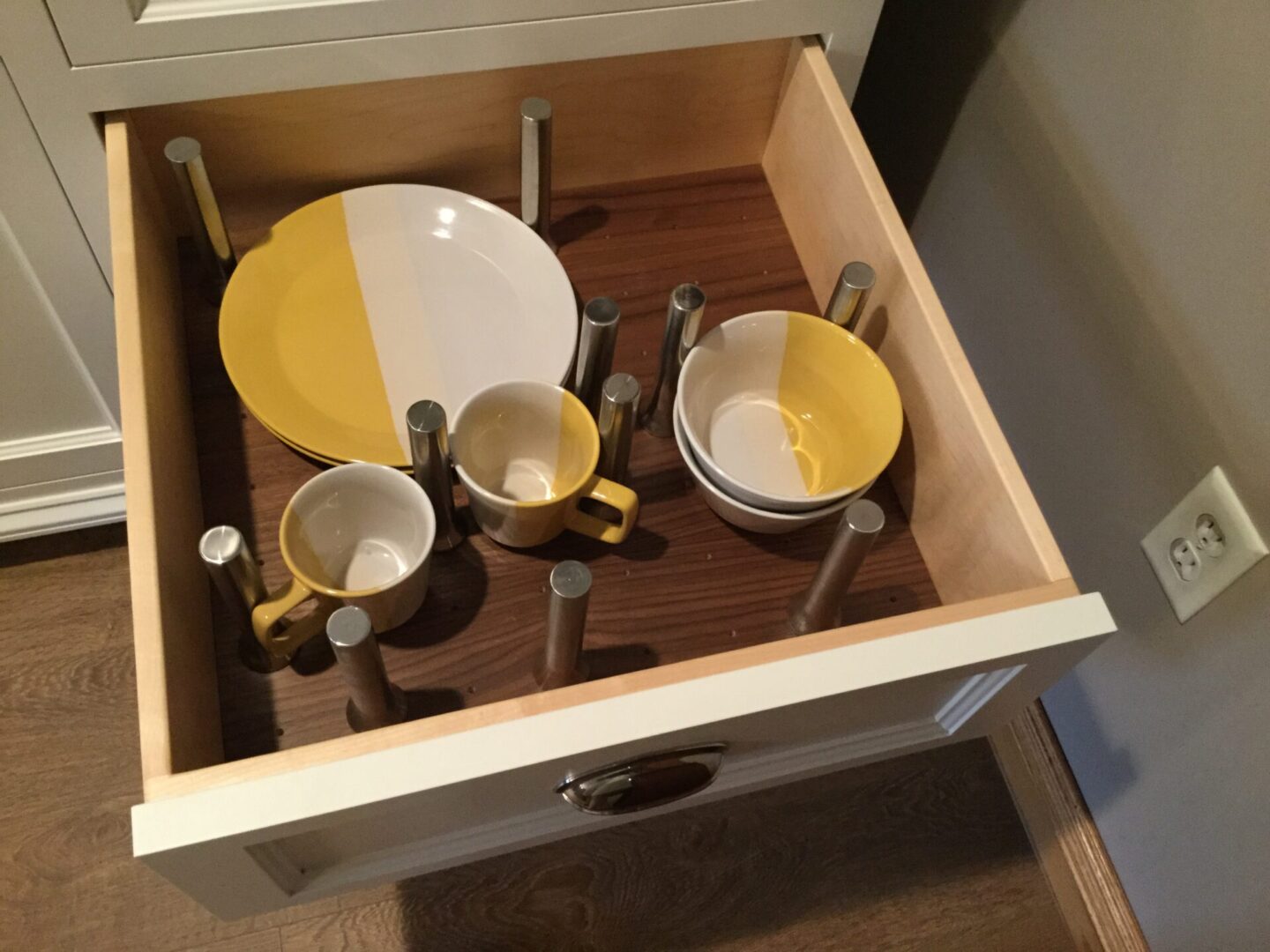 This is a great way to hide the unsightly garbage can. This drawer can be easily opened by bumping it with your knee to keep things clean when you are cooking and need to dispose of items.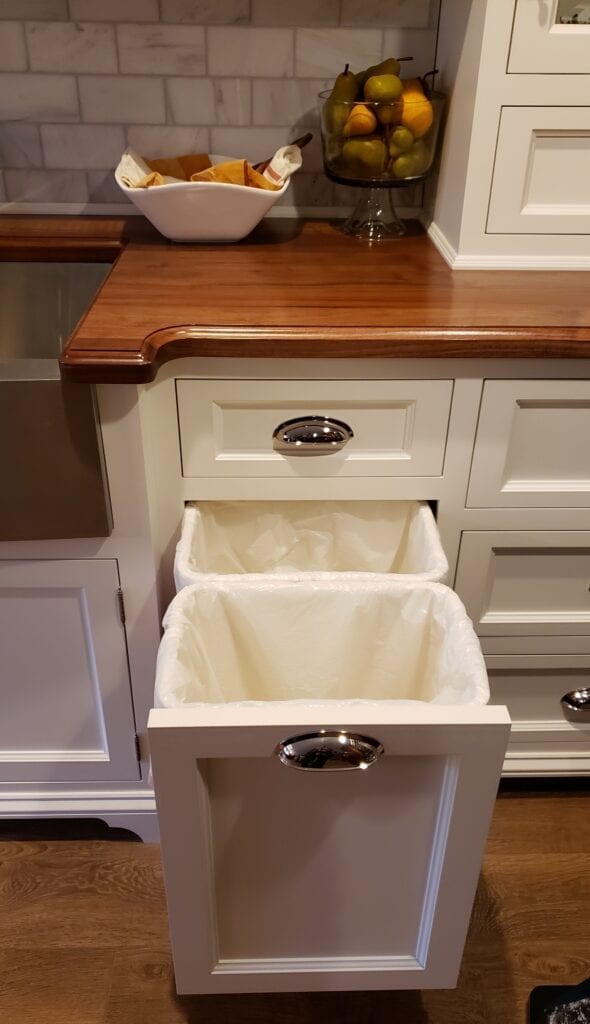 Keep your counters free of clutter by adding in the knife block.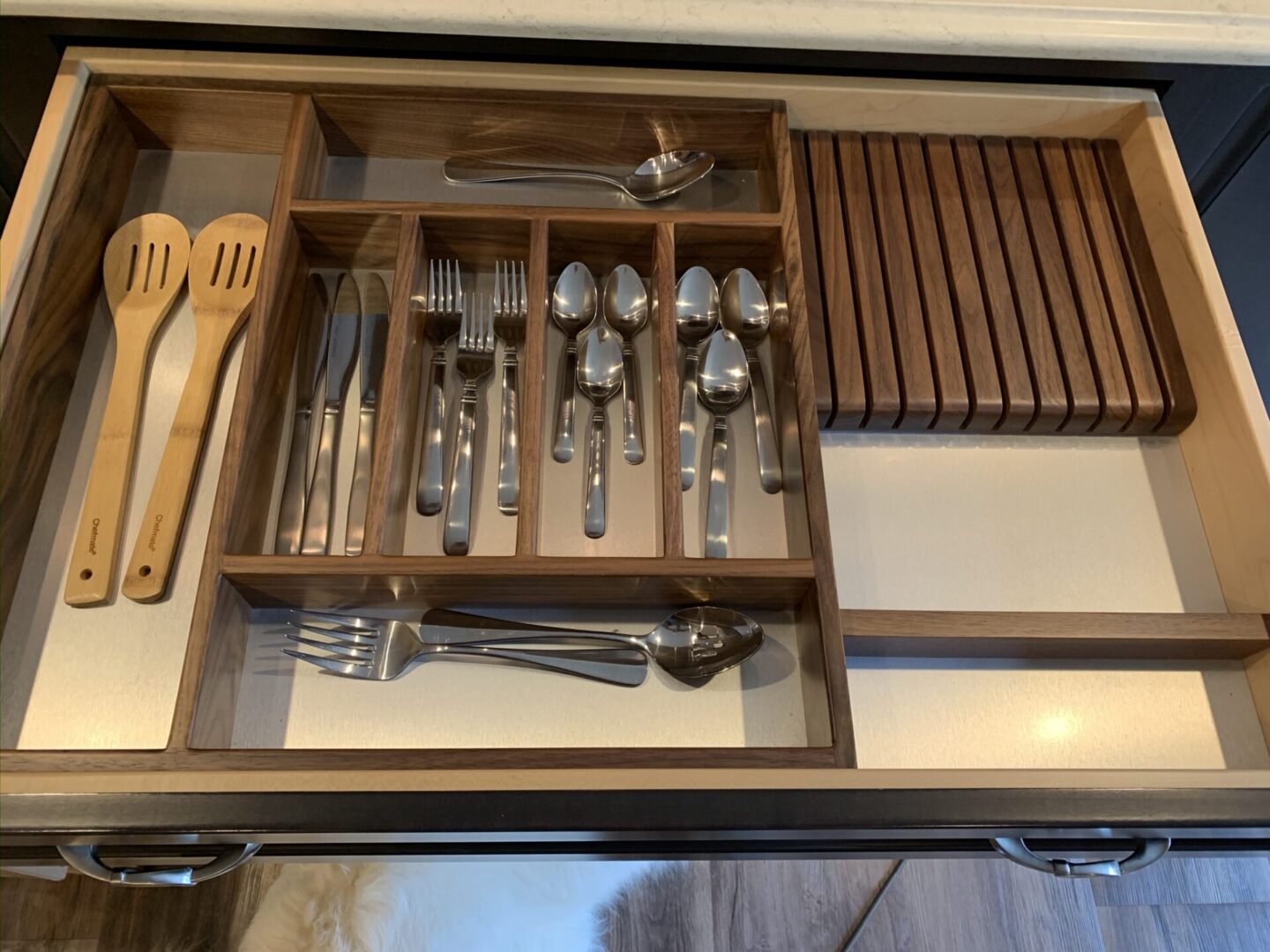 This has an Avantos lift to lift the door up out of the way for quick easy access to appliances.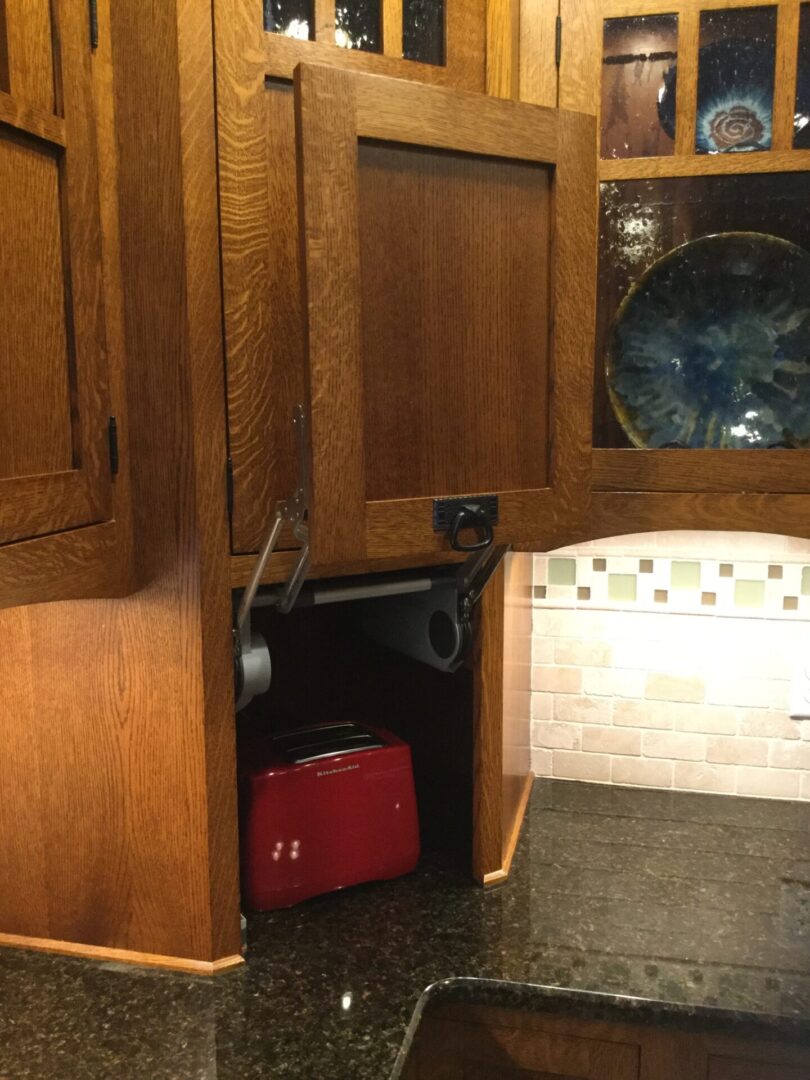 This tray divider allows you to separate your trays to help keep you organized while allowing easy access to the specific tray you need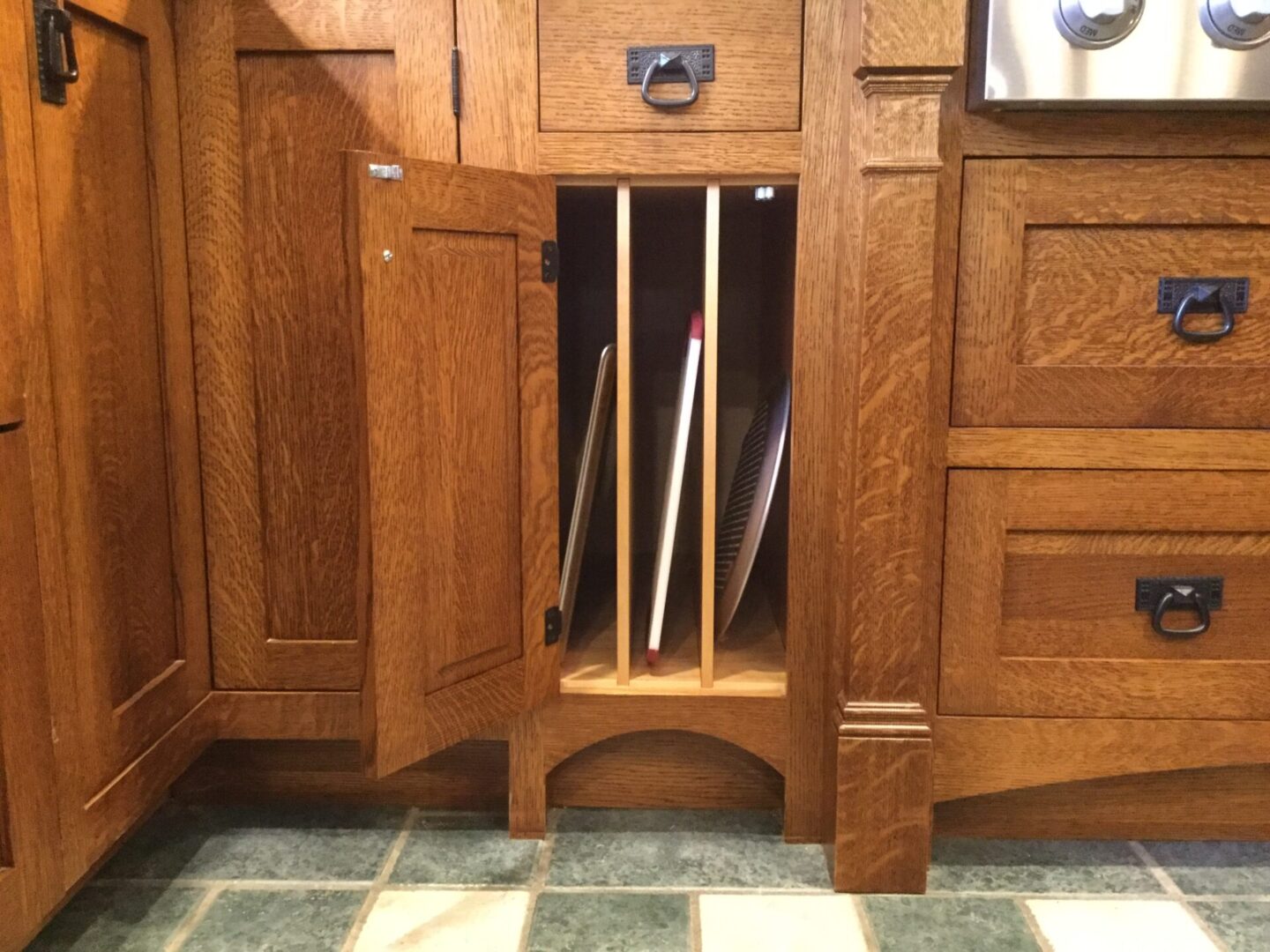 Spice Drawer or K-Cup Storage
Keep your spices and coffee close but hidden away from eye sight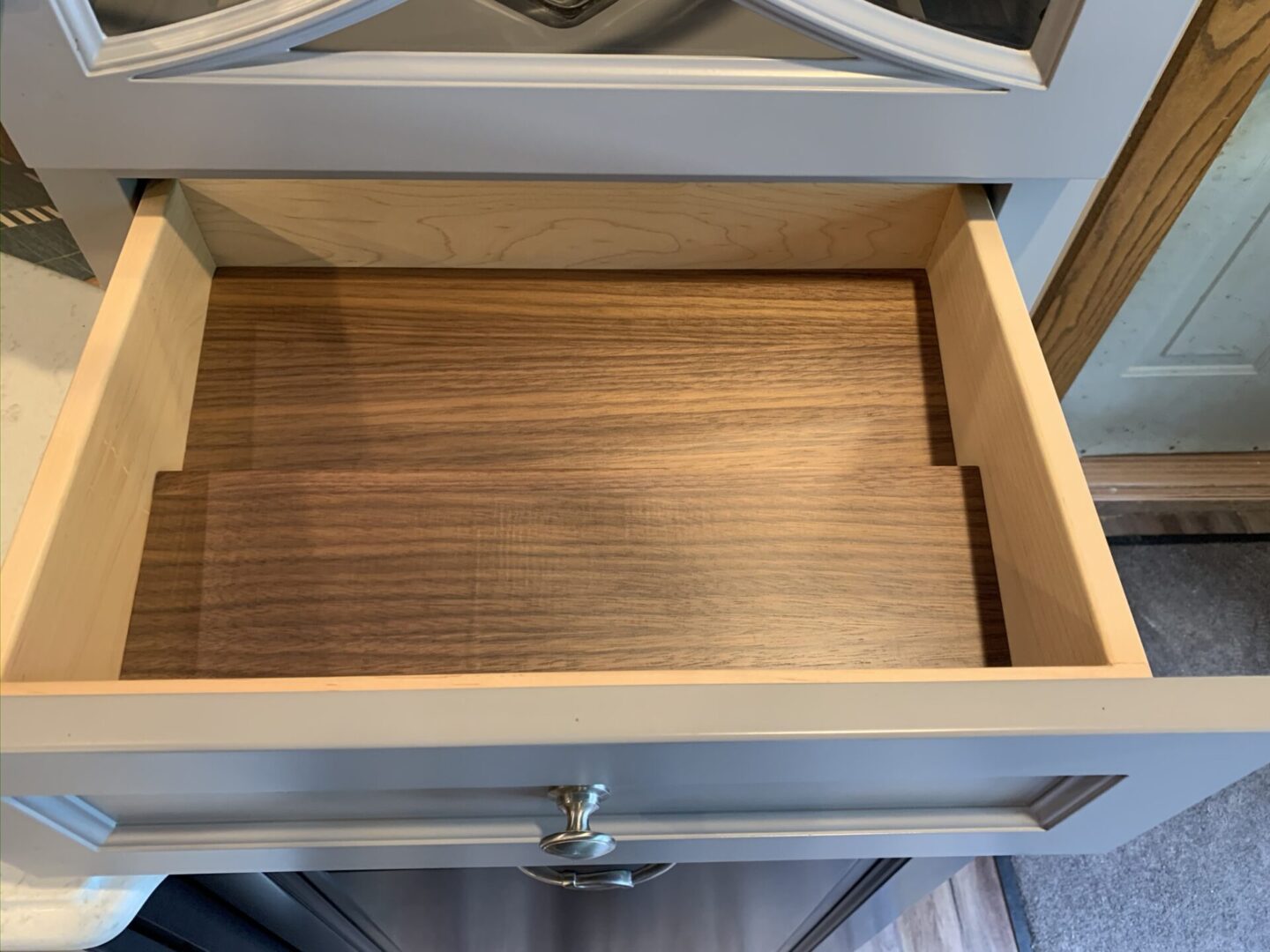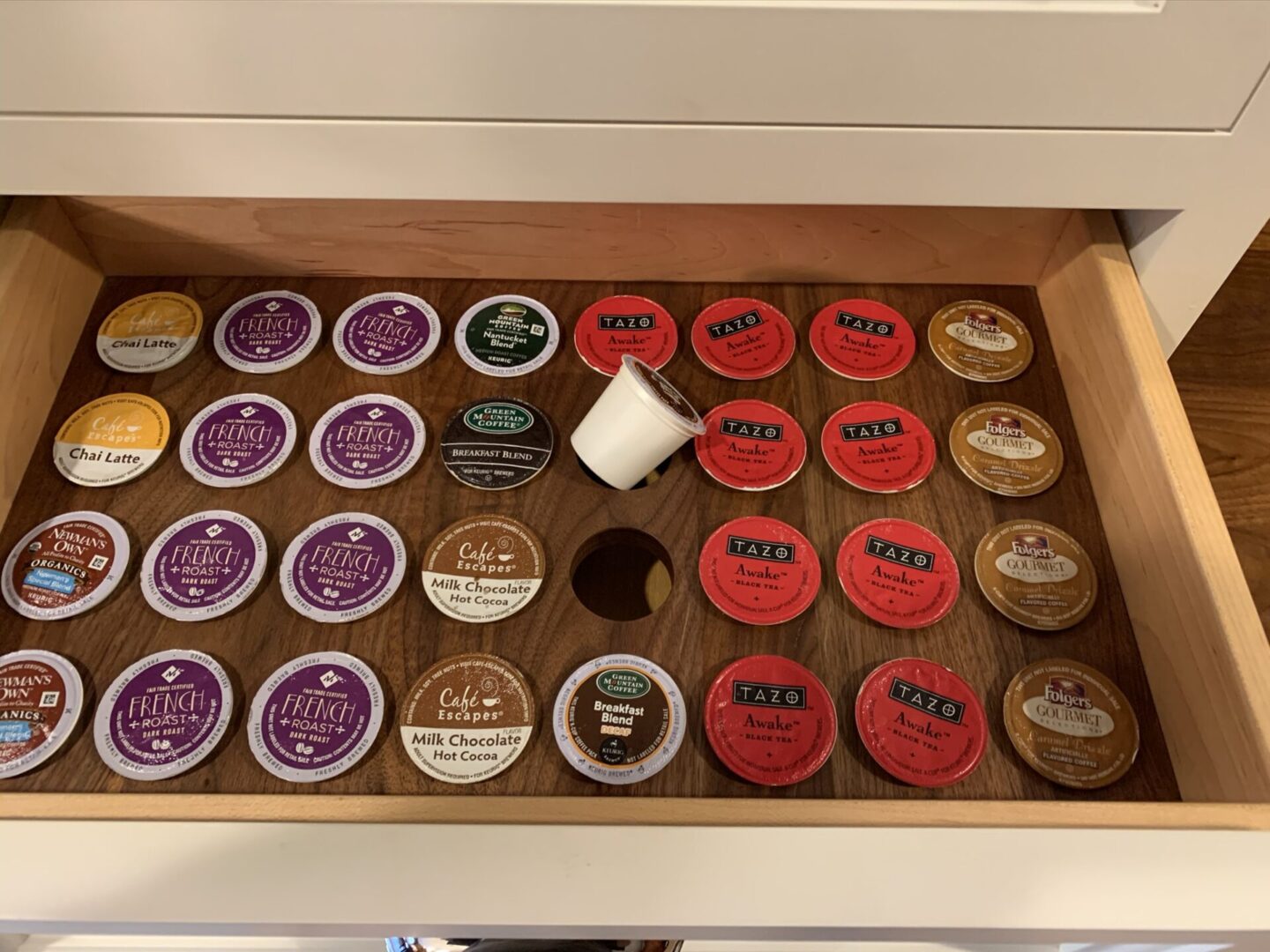 Take the heavy lifting out of moving the mixer by adding in a mixer drawer.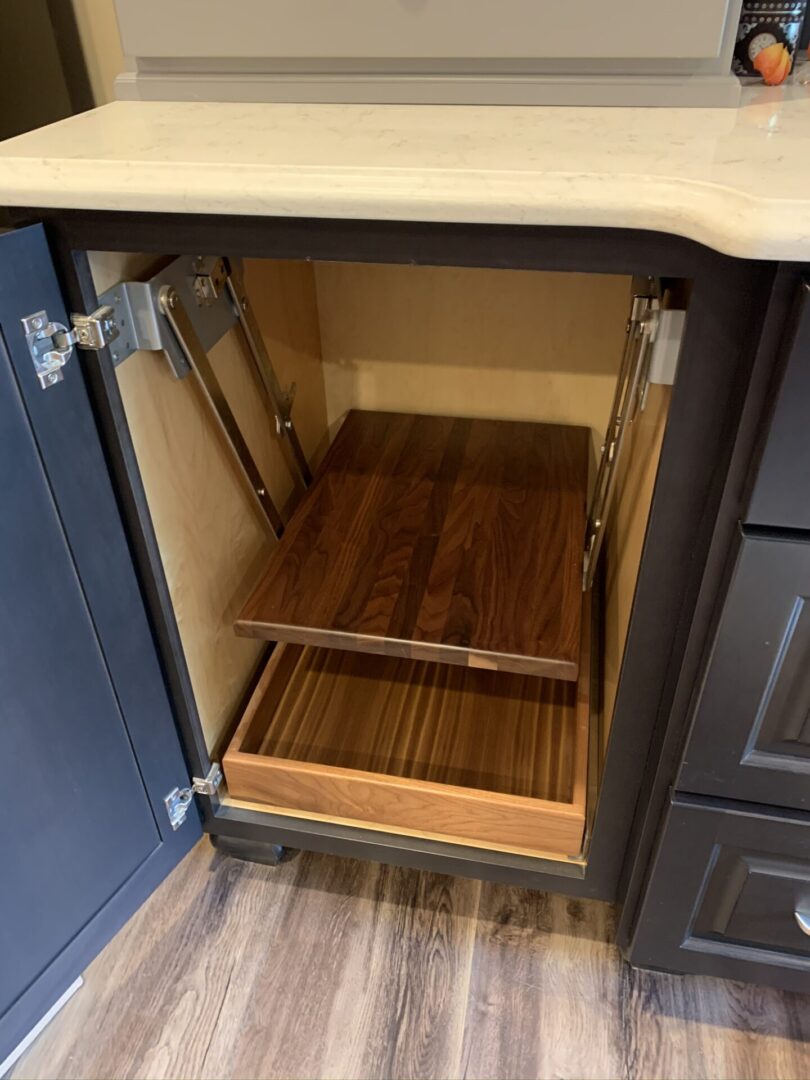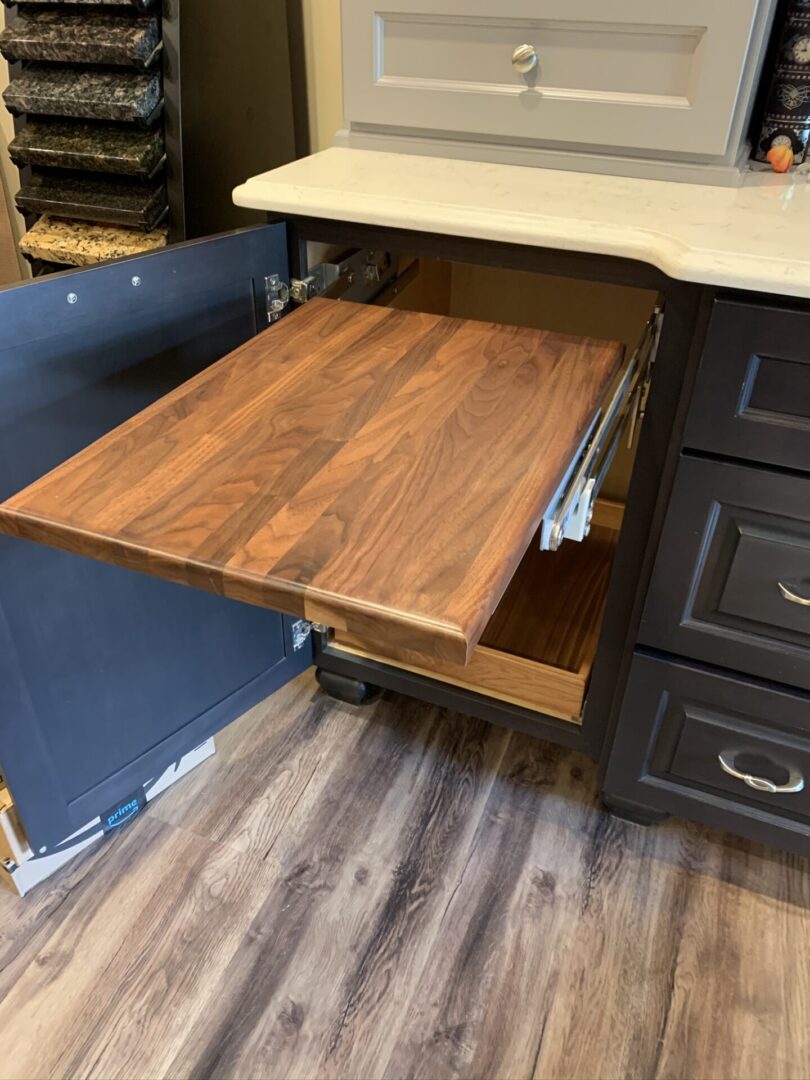 Easily access items in the back of the drawer with the roll out tray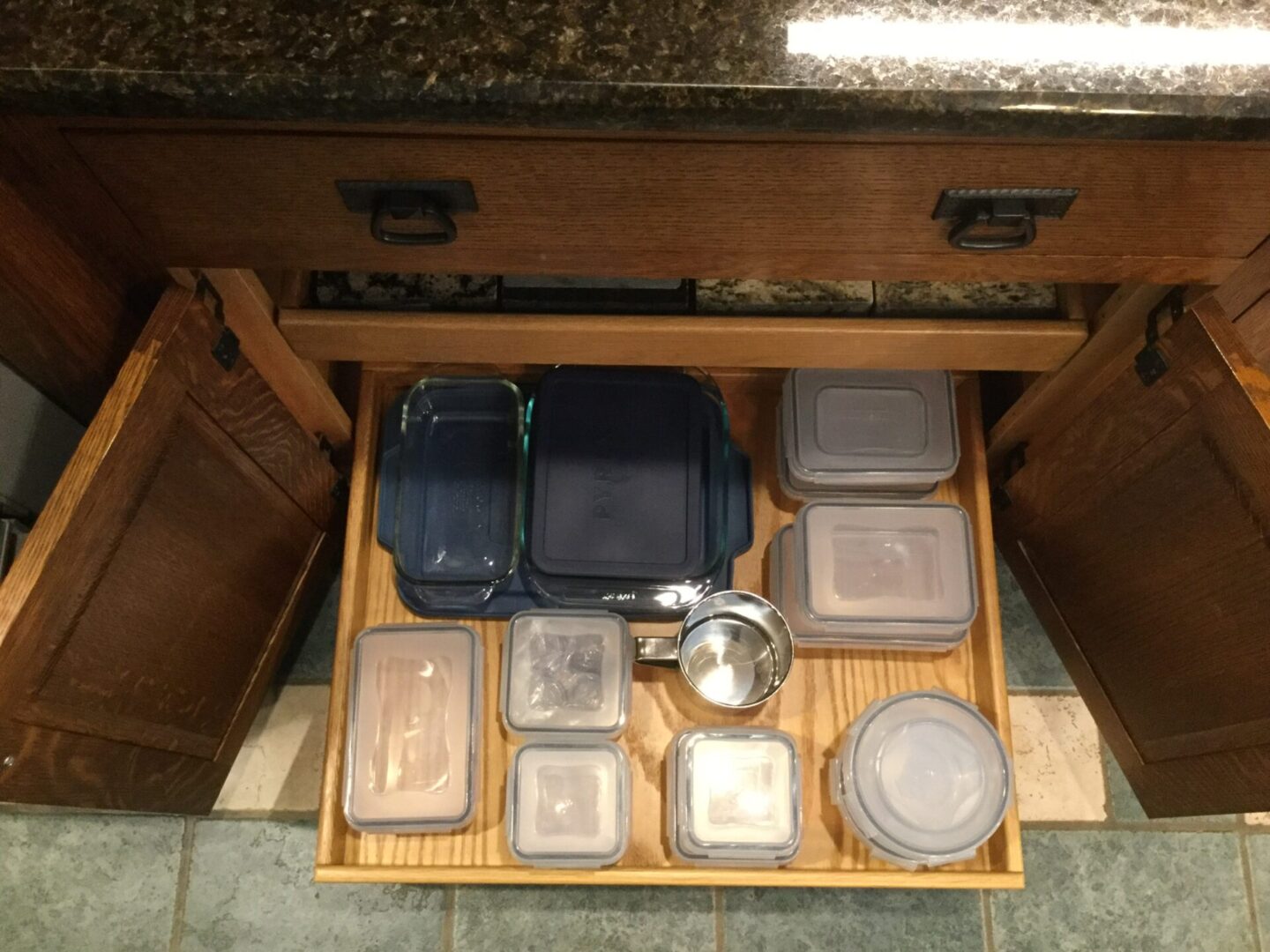 This drawer is perfect for accessing all of your cleaning supplies. Each drawer is custom built so that it is notched to fit the plumbing.